I am an artist and my practice is about developing flexible and responsive processes that enable us to think imaginatively with ourselves, and each other. I am interested in sharing creative practices with those who find themselves on the margins for one reason or another.
To see some examples click onto My Work and if you'd like to talk to me about any of it please get in touch via the contact page.
From then to now
(a high-speed life story)
I grew up in the Kent countryside – number 4 out of 6 sisters. We cooked stinging nettle soup over smoky fires, broke bones doing bare backed riding stunts and learnt to drive in an old blue Skoda round the fields.
I went from school to art college but when I got there I felt disappointed at how disconnected it felt from everyday life. One day I skipped college and went to the Outsiders exhibition in London. Even writing this so many years later, I have the same thrill of excitement that I felt seeing that wild work. I knew college was not the place for me and so I moved to London and joined the fun happening at Oval House – a buzzing community arts centre. I started doing workshops and performances there and never looked back.
Along the way, I have done many different things and worked with hundreds of great people. I've toured street theatre shows to European festivals; I've performed as a circus strongwoman, a Thatcherite MP, the Pope, an ant and an assassin. I've played accordion on a solidarity circus tour of Nicaraguan schools, hospitals, and with the Sandanista army. I've taught performance at the original Bristol circus school, and directed theatre, cabaret and circus shows in big tops on windy hillsides.
I paint, draw, make artists' books, maps and animated films which often revolve around ideas of connection and belonging. I've had solo shows and been part of group exhibitions. I went back to college to do an MA in Fine Art in Context and toured a little shed full of my artists books. I've made art alongside lots of different people including women prisoners, Gypsies and Travelers, children, refugees and asylum seekers, supporting people to express their personal perspectives as part of a shared purpose.
I've been Artist in Residence at Speedwell Nursery School and Children's Centre for over 14 years, working with some of the more vulnerable families there, and my work is part of a community of practice that extends across disciplines. I've mentored young artists, done visiting lecturing and presented my work at conferences. I've made a hand-drawn animated film in the shed in my backyard, and toured it nationally in an itinerant cinema run by wolves.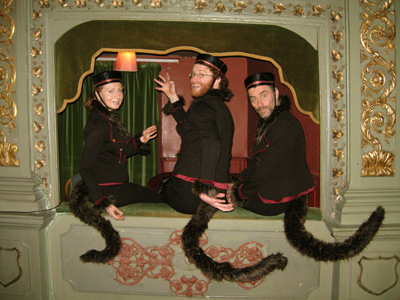 I've revived a childhood love of making maps, and have become immersed in this again, making maps alongside my writing. I've encouraged people to make their own narrative maps of the places that are important to them, and run an ongoing process of participatory mapping called The Atlas of Human Kindness, where people make maps that chart where and when people have experienced acts of care and compassion.
I studied for a Pg Dip in Research and Professional Studies in Education the University of Bristol and discovered that I love writing as much as visual art. I have written and drawn The Stinging Nettle Atlas, a reconstruction of my childhood on the chalk downs of East Kent, and have had various other pieces of creative and academic writing published. At the moment I seem to be doing lots of collaborating with academics – linking between them and communities, and using creative methods to gather local knowledge and ideas.
In my work at Speedwell Nursery School and Children's Centre I've taken on an allotment which we've turned into a beautiful space where groups meet to grow, cook and share food and friendship. I've started a project called Bad Maman and with the help of a gang of fruit ninjas, I make preserves and liqueurs from foraged fruit to raise money for women living in refugee camps – our current total is £7388. Most importantly I am continually motivated by how sharing creative practice has the power to connect, enable and inspire us all.